ResponsiblyGrown: Organic Vegetables & Fruits Farms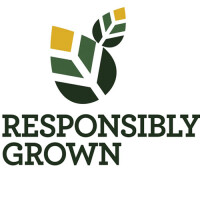 ResponsiblyGrown is your one-stop shop for fresh, organic, and naturally grown food. Our products are entirely natural and chemical-free so you get the cleanest, safest, as well as nutrient-loaded food on your table. We understand how chemically-induced and inorganically produced food can have adverse effects on your health, and we aim to eliminate any unnatural practice from our production process to offer you food in its most natural essence.
The products we offer include fresh vegetables, fresh fruit, juices, honey and sweeteners, ghee and oils, wheat products, pickles, bread, preservatives, spices and gourmet.
Our production process is not only organic but is also sustainable, allowing us to uphold and encourage our concerns for the environment. We endorse natural farming practices such as producing natural fertilizers and creating our own seed bank in order to reduce our participation in creating anti-nature elements.
With 3 owned farms, 5 partner farms, and more than 45 farmers, you can trust us to deliver you the best quality, chemical-free, and healthy products to your table. You can also order food directly from our app or website and we will deliver your products within hours of harvest. Our app users also get amazing cashback and discount offers with their orders. We are Delhi NCRs biggest organic online store with the aim to provide transparency and authenticity with the organic food delivery system.